The Host City
Edit
Scunthorpe is a town in Lincolnshire, England. It is the administrative centre of the North Lincolnshire unitary authority, and had an estimated total resident population of 65,163 according to the 2011 census. A predominantly industrial town, Scunthorpe, the United Kingdom's largest steel processing centre, is also known as the "Industrial Garden Town". It is the third largest settlement in Lincolnshire, after Lincoln and Grimsby.
The North Lincolnshire Museum is on Oswald Road, near the railway station. The former church of St John the Evangelist is now the 20–21 Visual Arts Centre. The Plowright Theatre, named after Joan Plowright, is on Laneham Street (off the west end of High Street and also near the railway station). It was built in 1958 as Scunthorpe Civic Theatre. The Baths Hall, reopened in 2011, a 1,700 capacity venue also hosts visiting musical and theatrical events.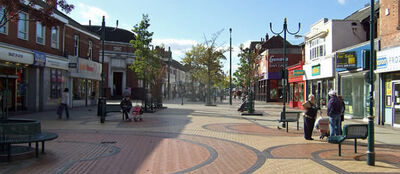 The Venue
Edit
Glanford Park Stadium is the home to Scunthorpe FC and is the smallest and sh*ttiest stadium in the Championship, holding 9000 spectators. When built in 1988 it cost 2.5 million and was the first time that a British football club had changed stadium's in 33 years.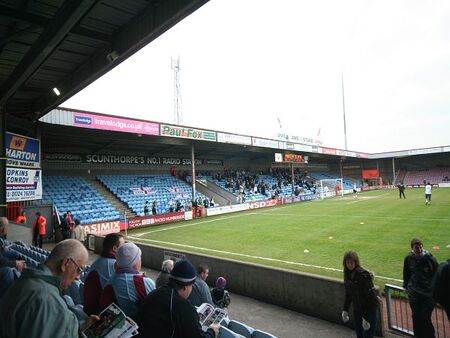 The Hosts
Edit
Judith and Peter Surname rose to stardom on the BBC airport documentary 'Come Fly With Me'. Their 'holidays from hell' with carrier 'FlyLo' became a regular feature on the show but this month we've managed to bag them, and instead of rushing to the customer service desk for complaint forms, they're rushing up to jolly old Scunthorpe to be the hosts for October.
Greenroom reporter:
Pippa Middleton is the sister of Catherine, The Dutchess Of Cambridge. She spends her days as a socialite and rose (along with her arse) to worldwide fame during the Royal Wedding in Spring 2011.
Recap: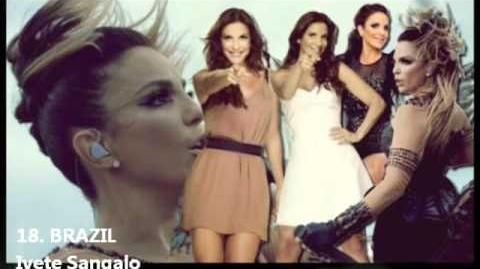 | Draw | FSC jury | Performer | Song | Place | Points |
| --- | --- | --- | --- | --- | --- |
| 01 | Mexico | MC Magic ft Chino Brown & Jenni Rivera | Love Again | 28 | 36 |
| 02 | Belarus | Cold in May | Halo of the Gone | 7 | 96 |
| 03 | Greece | Eleni Tsaligopoulou | Skies | 32 | 31 |
| 04 | Denmark | Magtens Korridorer | Kom Og Mærk | 17 | 57 |
| 05 | Canada | Coeur de Pirate | Adieu | 6 | 100 |
| 06 | United Kingdom | The Wanted | Gold Forever | 23 | 46 |
| 07 | Morocco | Sofia Essaïdi | Je veux tout | 1 | 115 |
| 08 | Ireland | Fred | As You See | 18 | 48 |
| 09 | Estonia | Birgit Õigemeel | Parem on ees | 30 | 35 |
| 10 | Serbia | Romana Panic | Duga | 19 | 47 |
| 11 | Australia | Potbelleez | Midnight Midnight | 37 | 22 |
| 12 | Portugal | The Gift | RGB | 14 | 66 |
| 13 | Taiwan | Hebe | My Love | 25 | 44 |
| 14 | Bulgaria | Djena ft. Andreas | Da te prejalya | 13 | 84 |
| 15 | Switzerland | D-Verse City | Loin d'ici | 12 | 88 |
| 16 | Italy | Laura Pausini | Benvenuto | 9 | 93 |
| 17 | Bosnia and Herzegovina | Lepa Brena | Uradi to | 35 | 29 |
| 18 | Brazil | Ivete Sangalo | Nunca amei alguém assim... | 40 | 7 |
| 19 | Romania | Magnolia | If I Could Press A Button | 31 | 32 |
| 20 | Macedonia | Next Time | Nedostajes mi vec | 24 | 44 |
| 21 | USA | The Cab | La La | 11 | 88 |
| 22 | Russia | Gravitonas & Roma Kenga | Everybody Dance | 2 | 115 |
| 23 | Israel | Harel Ska'at | 21st Century | 4 | 106 |
| 24 | Spain | Juan Magan | Bailando por ahí | 26 | 43 |
| 25 | Albania | Eli Fara | Kush e ndezi dasmen | 27 | 37 |
| 26 | Norway | Torstein Sodal ft. Anne Takle | Life Worth Living | 3 | 114 |
| 27 | The Netherlands | Jim Bakkum | Wave | 5 | 104 |
| 28 | Montenegro | Milena Vucic | Nocas sam luda | 21 | 46 |
| 29 | Germany | Sarah Engels | Tonight | 16 | 57 |
| 30 | Cyprus | Triimitonio | H zoi ta xei m'allon | 8 | 94 |
| 31 | Hungary | Kati Wolf | Vár a holnap | 15 | 62 |
| 32 | Ukraine | Lama | Ne pidvedy | 29 | 35 |
| 33 | Belgium | Arsenal | Melvin | 22 | 46 |
| 34 | Slovenia | Špela Grošelj | V tretje rado gre | 36 | 27 |
| 35 | Austria | Tschebberwooky ft. Jahcoustix | Woza Woza | 33 | 31 |
| 36 | France | Mokobe | Oulala | 34 | 30 |
| 37 | Turkey | Hande Yener | Bana anlat | 38 | 16 |
| 38 | Croatia | Feminnem | Sve sto ti nisam znala dati | 10 | 89 |
| 39 | Sweden | Sara Varga | Förlåt mig älskling | 20 | 46 |
| 40 | Azerbaijan | Azad Shabanov | Hiss et | 39 | 15 |
The Results
Edit
The winner
Edit
Sofia Essaïdi - Je veux tout