Forum Song Contest #25
Host
Aalborg, Denmark
Date
March 3, 2011
Entries
31
Winner
Germany
Debuting countries
Slovenia
Returning countries
none
Withdrawing countries
Japan
FSC
< FSC #24         FSC #26 >
The Host City
Edit
Aalborg, is Denmark's fourth largest city with an urban population of 136,000, including 22,000 in the twin city Nørresundby 600 meters across the Limfjord.
With its theatres, symphony orchestra, opera company, performance venues, and museums such as Aalborg Historical Museum and the Aalborg Museum of Modern Art, Aalborg is an important cultural hub. The Aalborg Carnival, held at the end of May, is one of the largest festivals in Scandinavia, attracting some 100,000 people annually. The major university is the University of Aalborg, founded in 1974, which has more than 20,000 students. Trænregimentet, the Danish regiment for army supply and emergency medical personnel, is also in Aalborg. Aalborg University Hospital, the largest in the north of Jutland, was founded in 1881.
The European Commission has concluded that the citizens of Aalborg are the most satisfied people in Europe with their city.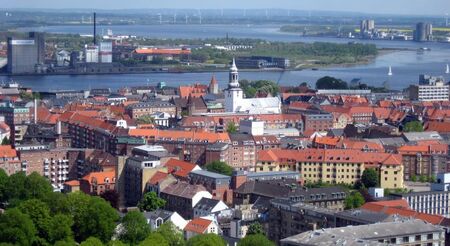 The Venue
Edit
The Gigantium, in Aalborg, Denmark, is a large, rentable faire building, which hosts a large variety of concerts, markets and exhibitions, among other things. It has a capacity of 5,000 people, for concerts, the capacity is 8,500 people.
The main use of the arena is sport, and it is home to the Danish Handball League club AaB Håndbold.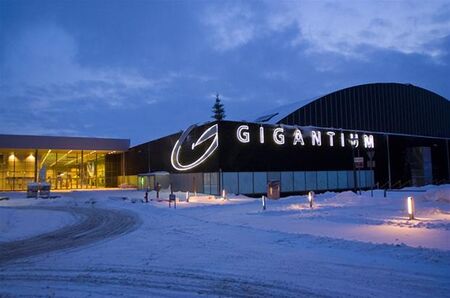 The Hosts
Edit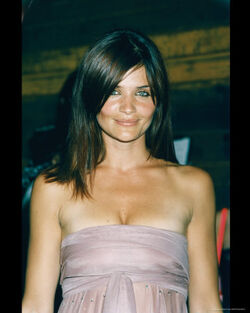 Fashion model Helena Christensen.
Danish actor Christian Tafdrup.
| Draw | FSC jury | Performer | Song | Place | Points |
| --- | --- | --- | --- | --- | --- |
| 01 | Australia | Zoë Badwi | Accidenta Happen | 3 | 129 |
| 02 | Belgium | Ozak Henry | This One's For You | 22 | 35 |
| 03 | Albania | Rezarta Shkurta ft Vedat Adem | Të iki larg | 11 | 59 |
| 04 | Sweden | Promise Divine | Me, In Study, With the Revolver | 15 | 54 |
| 05 | Croatia | E-base feat. Maya Azucena | Dance Now' | 21 | 37 |
| 06 | Turkey | Gülçin | Ara Ara | 14 | 55 |
| 07 | Austria | Edenbridge | Come Undone | 26 | 26 |
| 08 | France | Laurent Wolf feat. Mod Martin | Suzy | 23 | 35 |
| 09 | Germany | Edita | The Key | 1 | 152 |
| 10 | Serbia | Aleksandra Radovic & The BeatShakers | U inat proslosti | 13 | 55 |
| 11 | Romania | Cuantun | Stand Up on Your Feet | 19 | 43 |
| 12 | Switzerland | Gioia | Mr Satellite | 6 | 78 |
| 13 | USA | Chris Medina | What Are Words | 2 | 141 |
| 14 | Poland | Dżem | To wszystko co mam | 30 | 10 |
| 15 | Syria | Shadi Aswad feat. Hadi Aswad | Ya Khayiye | 29 | 13 |
| 16 | Canada | Garou | Je L'aime Encore | 17 | 50 |
| 17 | Slovenia | Boštjan Bračič | Uspavanka | 25 | 31 |
| 18 | Brazil | Valkyrias | VKS | 27 | 20 |
| 19 | Morocco | Houda Saad | Lmaghrib Bladi Zina | 18 | 48 |
| 20 | Hungary | Bereczki Zoltán | Feel Alive | 16 | 53 |
| 21 | Denmark | The William Blakes | The Light (Plane To Spain) | 12 | 56 |
| 22 | Israel | Chen Aharoni | And We Will Forget All | 4 | 100 |
| 23 | Norway | Sirenia | All My Dreams | 7 | 72 |
| 24 | Bosnia and Herzegovina | Amel Curic | Ti i ja | 28 | 16 |
| 25 | United Kingdom | Jessie J | Do It Like a Dude | 10 | 59 |
| 26 | Macedonia | Orhideja Dukova | Pogresen broj | 9 | 65 |
| 27 | Spain | Ana Torroja | Tu habitación helada | 5 | 84 |
| 28 | Bulgaria | Mega Trio | Alarmata | 24 | 33 |
| 29 | Azerbaijan | EMIN | Just for One Night | 8 | 66 |
| 30 | Ukraine | Kazaky | LOVE | 20 | 39 |
| 31 | Ireland | Nina Hyness | In a Million | 31 | 6 |
The Results
Edit
The Winner
Edit
Edita - The Key