In August, we visit the Polish city of Łódź for the 6th edition of the Forum Song Contest.
For this edition, the number of contestants remains constant at 24. This includes the debuts of Cyprus and Switzerland, as well as the return of Canada and Croatia. Four countries also withdraw, namely Greece, Iceland, Italy and Sweden.
This time, the victory goes to Bulgaria, followed by Russia in 2nd place and the USA in 3rd.
The Host City
Edit
Łódź is the third-largest city in Poland. Located in the central part of the country, it had a population of 753,192 in 2007. It is the capital of Łódź Voivodeship, and is approximately 135 kilometres (84 mi) south-west of Warsaw. The city's coat of arms is an example of canting: depicting a boat, it alludes to the city's name which translates literally as "boat".
Łódź first appears in the written record in a 1332 document giving the village of Łódzia to the bishops of Włocławek. In 1423 King Władysław II Jagiełło granted city rights to the village of Łódź. From then until the 18th century the town remained a small settlement on a trade route between Masovia and Silesia. In the 16th century the town had fewer than 800 inhabitants, mostly working on the nearby grain farms.
With the second partition of Poland in 1793, Łódź became part of the Kingdom of Prussia's province of South Prussia, and was known in German as Lodsch. In 1798 the Prussians nationalized the town, and it lost its status as a town of the bishops of Kuyavia. In 1806 Łódź joined the Napoleonic Duchy of Warsaw and in 1810 it had 190 inhabitants. In 1815 Congress of Vienna treaty it became part of Congress Poland, a client state of the Russian Empire.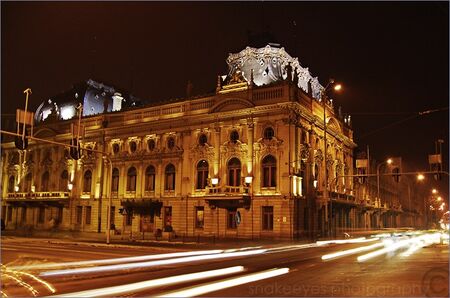 The Hosts
Edit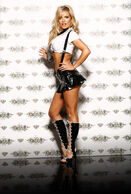 Dorota Rabczewska (born February 15, 1984), more commonly known as Doda, is a Polish musical artist, among the most successful Polish artists ever in terms of number of prizes won. She was first known as a member of the Polish rock band Virgin. After the group disbanded she continued with a solo career releasing an album in 2007 called Diamond Bitch and another album The Seven Temptations which is due for release in 2010. She was featured on CNN, as the tenth most famous Pole.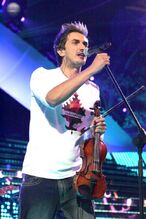 Sebastian Karpiel-Bułecka (born May 14, 1976) - lead singer of "Zakopower", folk musician. He graduated from the Faculty of Architecture at the Technical University of Kraków. In 2008 he won the poll, "Viva! Najpiękniejsi"
| Draw | FSC jury | Performer | Song | Place | Points |
| --- | --- | --- | --- | --- | --- |
| 01 | Bulgaria | Slavi ft. Ruslana | My love | 1 | 103 |
| 02 | Serbia | Mika Kostić | Moja noć. | 16 | 50 |
| 03 | Belgium | Milk Inc. | Blackout | 7 | 69 |
| 04 | Denmark | Nephew | Va fangool! | 12 | 57 |
| 05 | United Kingdom | Girls Can't Catch | Keep Your Head Up | 15 | 51 |
| 06 | Ukraine | Goryachiy Shockolad | Choovstva | 8 | 67 |
| 07 | Hungary | Crystal | Ne ébressz fel (Álom voltál) | 5 | 70 |
| 08 | USA | Owl City | Vanilla Twilight | 3 | 81 |
| 09 | Poland | Candy Girl | Yeah! | 13 | 55 |
| 10 | Macedonia | Adrian Gadza ft. Robert Bilbilov | Veruvav | 21 | 27 |
| 11 | Russia | Sergey Lazarev | Stereo | 2 | 101 |
| 12 | Austria | Valerie | Es geht nicht | 14 | 54 |
| 13 | Israel | Offer Nissim ft. Maya | I Should Have Known | 4 | 73 |
| 14 | Ireland | Bell X1 | The Geat Defector | 20 | 35 |
| 15 | Switzerland | Stahn Uf | Baschi Bligg Ritschi Seven Stress | 17 | 42 |
| 16 | Croatia | Franka Batelić | Možda volim te | 9 | 63 |
| 17 | Romania | Morandi | Colors | 11 | 59 |
| 18 | Norway | Donkeyboy | Ambitions | 19 | 40 |
| 19 | Turkey | Beduk | Gel aska | 24 | 14 |
| 20 | Cyprus | Thanos Petrelis | Eno Dio Tria | 23 | 16 |
| 21 | Canada | Buffy Sainte-Marie | No No Keshagesh | 6 | 70 |
| 22 | Bosnia and Herzegovina | Regina | Zvacu te pile moje | 10 | 59 |
| 23 | Spain | Cycle | You Talk Too Much | 18 | 41 |
| 24 | Germany | Marquess | Arriba | 22 | 17 |
The Results
Edit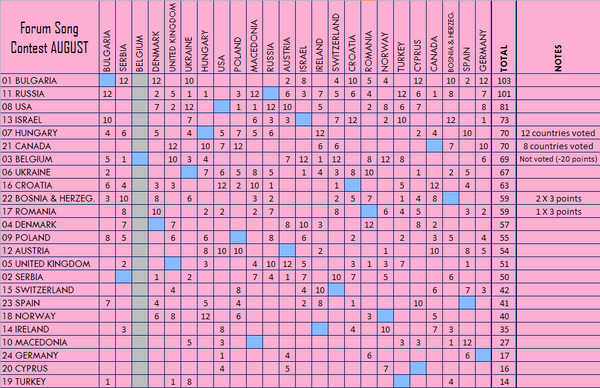 The Winner
Edit
Slavi ft. Ruslana - My Love:
Editions of FSC
2009

1: March •

2: April •

3: May •

4: June

5: July •

6: August •

7: September •

8: October •

9: November •

10: December

2010


11: January •
12: February •
13: March •

14: April •

15: May •

16: June

17: July •

18: August •

19: September •

20: October •
21: November •
22: December
2011

23: January •

24: February •
25: March •

26: April •

27: May •

28: June


29: July •

30: August •

31: September •

32: October •
33: November •

34: December
2012

35: January •
36: February •

37: March •

38: April •

39: May •

40: June


41: July •

42: August •
43: September •

44: October •
45: November •

46: December
2013


47: January •

48: February •

49: March •

50: April •
51: May •
52: June


53: July •

54: August •
55: September •

56: October •

57: November •

58: December
2014

59: January •

60: February •

61: March •

62: April •
63: May •

64: June


65: July •

66: August •
67: September •

68: October •

69: November •

70: December
2015


71: January •
72: February •
73: March •
74: April •
75: May •
76: June


77: July •

78: August •

79: September •

80: October •
81: November •

82: December
2016


83: January •

84: February •
85: March •

86: April •
87: May •

88: June


89: July •
90: August •
91: September •

92: October •
93: November •
94: December
2017


95: January •
96: February •
97: March •
98: April •

99: May •
100:June


101: July •
102: August •

103: September •

104: October •

105: November •

106: December
2018

107: January •
108: February •

109: March •

110: April •

111: May •

112: June

113: July •

114: August •

115: September •
116: October •
117: November 2018 •

118:December
2019


119: January •
120: February •
121: March •